Ed Jaggard's Computer, Programming and Web Stuff Links Page
Source Site All Platforms - All Languages - Source Code
Basic Info on the Internet - like What is it?
Don's Decidedly Different Destination Don has lots of goodies on his really cool site. Check out the software downloads. Nailit is a very usefil windows tool.

Screen Saver Heaven

Screen Saver Circus

Themes Plus All kinds of Desktop Themes for Windows 95

Royal Frazier's GIF Animation on the WWW How-To & Gallery
The Free Site FREE Graphics, Graphics Freeware and Graphics Services
Andy's Art Attack a "One Stop Resource for Web Designers". This site contains 100's of original animations, buttons, bullet points & backgrounds that you are free to use on your website.

Complete HTML Guide

Rexinator Really Cool Webgraphics Site!!!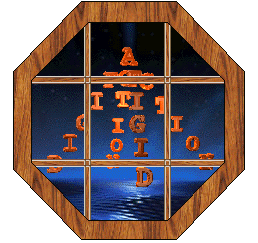 Cool (& Free) Web Design Stuff
Multiple Languages Resources and Source Code
The Source Site The all platform all language site

The Cave Windows' Programmer Resources
C/C++


Welcome to ZAC Catalogs Home Of Instant Software & Programming Tools For Programmers C Language Tutorial

C++ Language Tutorial
ADA
Center for Computer Systems Engineering All kinds of good stuff


Javascript
JavaScript Programming Links Lots of Links

JavaScript WorldTons of examples
Professor Falken's Javascript Page

JavaScript WebRing

Visual Basic
Visual Basic Super Search engine Search for VB Stuff

Visual Basic Downloadable VB libraries and utilities, most as full-source freeware or shareware, FAQs, Examples

Fred's Visual Basic Page source code, links, tips, etc.

The BestWeb.com A load of stuff including VB

SuperSamat's VB Home Page Your VB Game Programming Source

Jose's Visual Basic Resource Center VB Resources

Formula One Innovative Lösungen für alltägliche VB Probleme This one's auf Deutsch!!!

Un Gran Proyecto, Paso a Paso A Visual Basic Project - en español!!

Programas y Utilidades para Visual BasicProgramas y utilidades (rutinas y otras cosillas que son algo más que un simple truco)

The Ultimate Collection of Visual Basic Software If it's not here, ..., Look somewhere else!!

Visual Basic Source Sites Great list of links - some in English, some in Chinese
LINUX
LINUX from WestCreek Get your LINUX info here - latest & greatest
GRAPHICS
http://www.access.digex.net/~eleon/fantasy.htm Blue Moon Rising Definitely worth a visit!!

Eleon's Fantasy Art Page Links Great Links!!

NerdWorld - Links to Personal Art Lots of stuff and a link to Personal Graphics links
My Main Home Page Here on Tripod
SEND

MAIL

© 1997 edjaggard@bigfoot.com