Ed Jaggard's Languages Page on Tripod

Ed Jaggard's Chinese Word A Day A new Feature (11-20-97)



Alternate Dictionary Source Check out slang terms for many world languages

Blackwell Linguistics Resources Linguistics and Language references *****


FONTS
Dr. Berlin's Foreign Font Archive for Windows shareware and freeware fonts
General Language Links for Language Teachers/Students

Foreign Language Teaching Forum
Awesome Library - K - 12 Language Lesson Plans
USAFA Department of Foreign Languages

Ed Jaggard's Language Page on Geocities Lots of Stuff

Language Resources Huge collection for educators

FRANÇAIS
| | |
| --- | --- |
| | |
American Indian Languages



Survey for California and Other Indian Languages The history of American Indian language study at UC Berkeley makes it the top institution of the country in its field.The Department of Linguistics at Berkeley has a long tradition of excellent work in the area of American Indian languages, which was in fact its main focus in its first decades of existence. Dozens of dissertations and hundreds of publications on American Indian languages have been produced by the students and faculty here.

Danny Ammon's Hupa Language Web Page I am putting this Web Page together to assist others in trying to learn to speak the Hupa Language as well as to help me in my study of the language and attempt to improve my own speaking ability. It is an honest effort with the hopes that it may aid in something very important... that our language will continue to be spoken

www.lenape.org - Language Page links to Navajo, Oneida, Sioux, Dakota, Lakota, Cherokee

Foundation for Endangered Languages

Guide To SouthWest Tribes and Reservations

The Cherokees of California, Inc. The Cherokees of California, Inc., is a non-profit tribal organization. It is not affiliated with the Cherokee Nation of Oklahoma, nor is it a federally recognized tribal entity. We are banded together as descendants of a common Cherokee heritage. Our primary purpose is to preserve and pass on to the next generation our traditions, history and language. We invite all interested people who want to re-new ties with their Cherokee heritage to come and join us.

Native American Links NativeNet NativeNet is designed to promote dialogue and understanding regarding indigenous peoples of all parts of the world. It provides a set of electronic mailing lists and archives and maintains a list of references to relevant information on the Web. Please see our information page to learn more about the history, vision and possible future ofNativeNet.

Endangered-Languages-L Welcome to the Endangered-Languages-L Forum! This email list and associated web pages aim to provide a world-wide communications vehicle and a central electronic archive for anyone working on, or interested in, the study and documentation of endangered languages.

The Society for the Study of the Indigenous Languages of the Americas *********!!!!!!!!!!






ESPAÑOL
Quechua Sites



Curso de Quechua El Curso consta de 12 capítulos,
los cuales se irán agregado progresivamente,
asi como los archivos de audio (en formato WAV y RA).




Swahili Sites



Kiswahili Home Page Excellent site with much material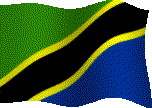 majira Daily Swahili Newspaper on the Internet (Tanzania)




Zhongwen - Chinese
Gaelic
George Seto's Gaelic Link Page= Scottish Gaelic Learners Association of the Bay Area = Am Braighe - a celtic newspaper

Gael Force a US importer in Fresno, California, that carries a variety of materials, including books, videos, and music CDs

Links to other sites on the Web

Sabhal Mòr Ostaig -- Scottish Gaelic College on the Isle of Skye


An Comunn Gàidhealach Ameireaga -- Largest Scottish Gaelic Organization in the U.S.


Black Mountain Gaelic Society -- for Beginners to Scottish Gaelic


Craig Cockburn's Scottish Gaelic and Culture Links


Scottish and Irish Gaelic Resources at UNC


Irish Gaelic Resources -- "Ceantar"


Mongolian

The Mongolia Society, Inc. Mongolian Culture and Language

Mongolian Arts and Culture nice set of links


Miscellaneous
The Human Languages Page Huge list of Web Language Resources

Translator's On-Line Resources

List of Linguist Journals faily comprehensive list



Paratype - Internet Font Fair Fonts




My Main Home Page Here on Tripod
SEND

MAIL
?1997 edjaggard@bigfoot.com