SRC Mays Landing Annual Summer Picnic at Lake Lenape
Saturday July 12, 1997
Here are some pictures from the picnic - enjoy, download (NOTE: the thumbnails take a few seconds to load - Be Patient!!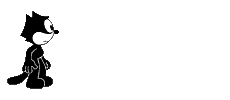 Left click on a thumbnail for a larger version.
Right click on an image to save it.








I need a few more photos.
If anyone has picnic photos and can let me borrow them,
I'll scan them and load them to this page.

I'm missing shots of Sam Desai, Ed Madigan, Arvind, Lisa and others.

I'll leave this page up for a couple of months for anyone who wants to access it.


While you're here, check out my exclusive JPL pictures of water on Mars!!! These photos have not been released to the general public!!